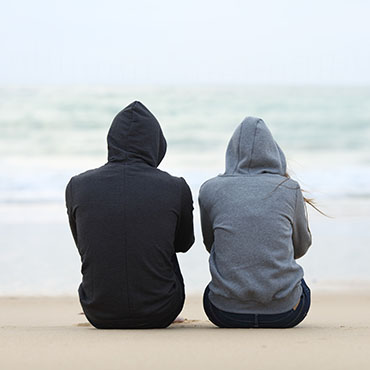 Couples Therapy
---
Couples therapy can be a useful tool for making relationships work, even when a relationship may seem as though it's in crisis.
Couples therapy is structured, and the results are well documented, at least in follow-ups for a few years. While most people believe that the goal of couples therapy is to stay together and save the relationship in its current form, I aim to ensure that each person in the relationship is on a path to healing and rebuilding their own emotional and mental state while exploring the ways that the relationship could work.
Divorce
---
Sometimes, it is better for the mental and emotional well-being of the individuals in a couple not to pursue a relationship any longer. Separation and divorce can be difficult, lengthy processes which often means that channels of communication need to be kept open in order to come to the best solution for each person, including dependants, moving forward.
Relationship Therapy
---
Relationships form a substantial part of our lives and inevitably influence who we are. Our interpersonal connections include not just those between partners or spouses, but also our relationships with our relatives, friends, and loved ones.
Counselling and Psychotherapy can provide lasting positive transformations in relationships. As an experienced Counselling Psychologist, I endeavour to help clients explore relationship issues which could include trust concerns, significant life changes, ending of a relationship, dating, money difficulties, problems communicating, parenting, blended families, household duties, coping with extended family, life transitions, overcoming grief and loss, toxic or judgmental household environments, lack of intimacy, controlling or needy spouses and personality disputes.